Dacre Heights is private property, but...
You are welcome to ski, snowshoe, hike, bike, and run all over the hill.
Please:
respect the other visitors;
do not use motorized vehicles;
do not light fires (except if you obtain permission for winter camping);
avoid disturbing the cross-country ski tracks;
respect the neighbours' right to privacy by staying away from the farm to the left and the white house to the right hand side of the entrance;
read the warning.
Admission is free, but we accept donations.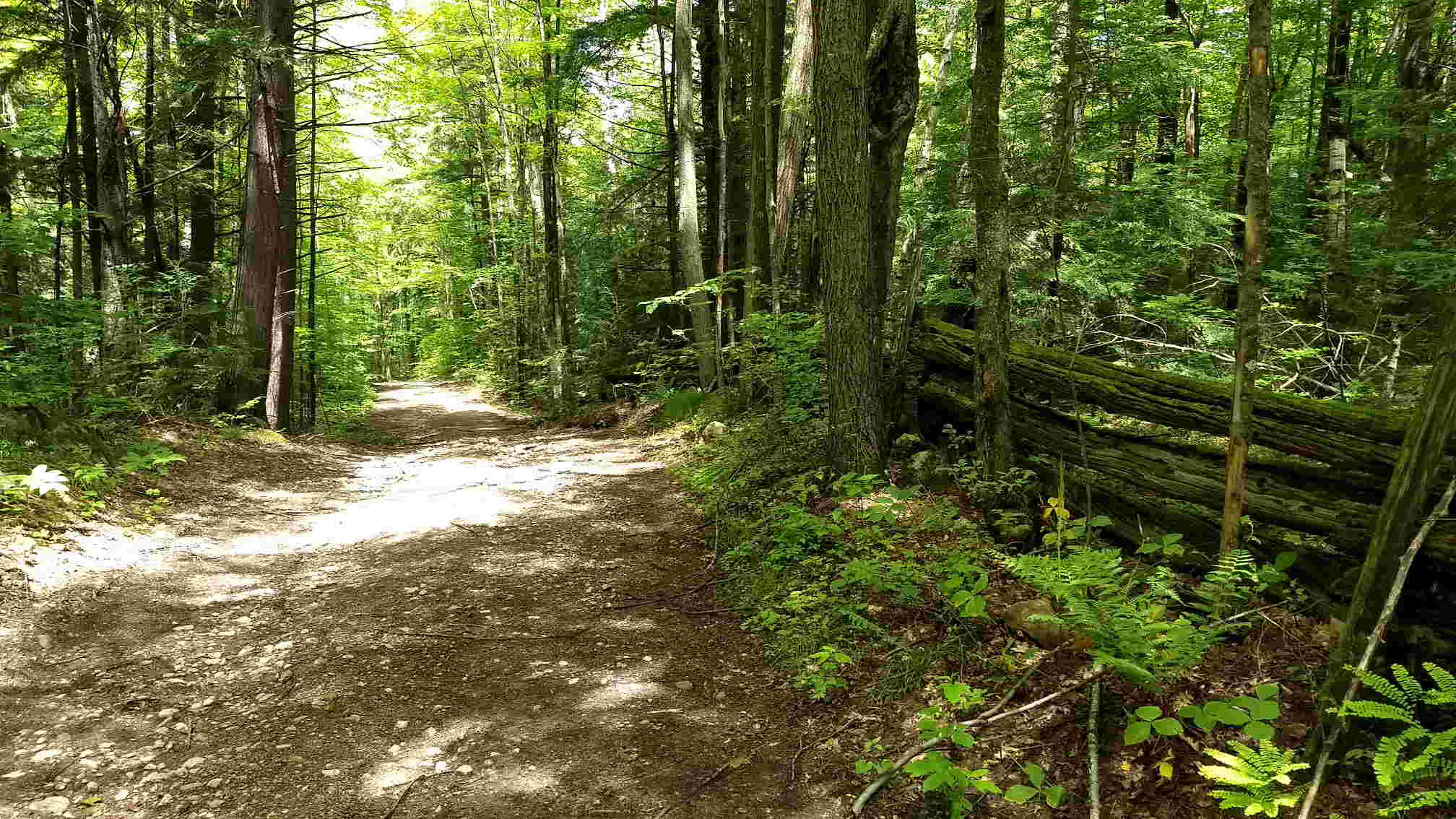 What's this all about?
Dacre Heights operated as a commercial ski hill for many years. There are very few hills within an hour of Ottawa with that magic combination of elevation, terrain, and aspect. With 180 meters of vertical drop and wonderful rolling slopes, it was larger than most local ski hills and a favorite with many skiers. At first it was called Candiac. Some years later it was sold and renamed to Dacre Heights. In 2001, the lodge burnt down, and the hill was sold to the owners of the neighbouring Calabogie Ski Hill, who dismantled the ski lifts. In 2017, abandoned, forlorn, and overgrown, it was sold again.
The new owners have turned it into a wonderful free hiking, skiing, and biking destination. They encourage everyone to enjoy its 230 acres of park-like semi-wilderness. The property is roughly the shape of a diamond, with one corner touching Flat Road. The old ski runs are still relatively open, and clearly visible from the air. The view from the top is magnificent!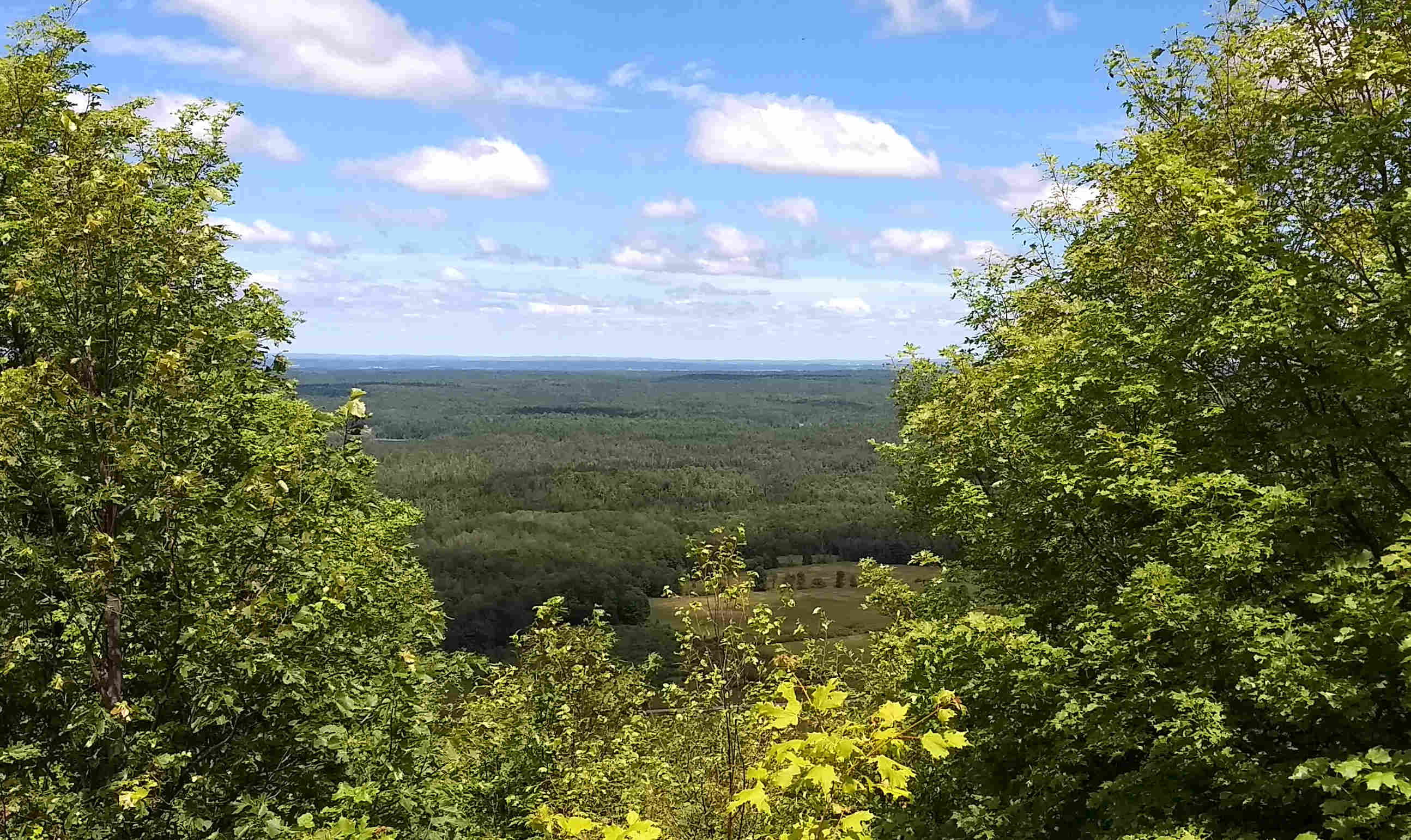 What's next?
We plan to install some trail signs and markers, erect a small shelter at the base, and a rental cabin with another outhouse near the top. Beyond the top of the hill there are many thousands of acres of crown land. Ultimately, we'd like to create a trail through the crown land that connects to the Madawaska Nordic ski trails, about 20km away.
There is lots of work to do just to keep the runs and trails open, and we welcome volunteers. If you would like to know what is going on, or want to help out, please join our facebook group or contact us directly.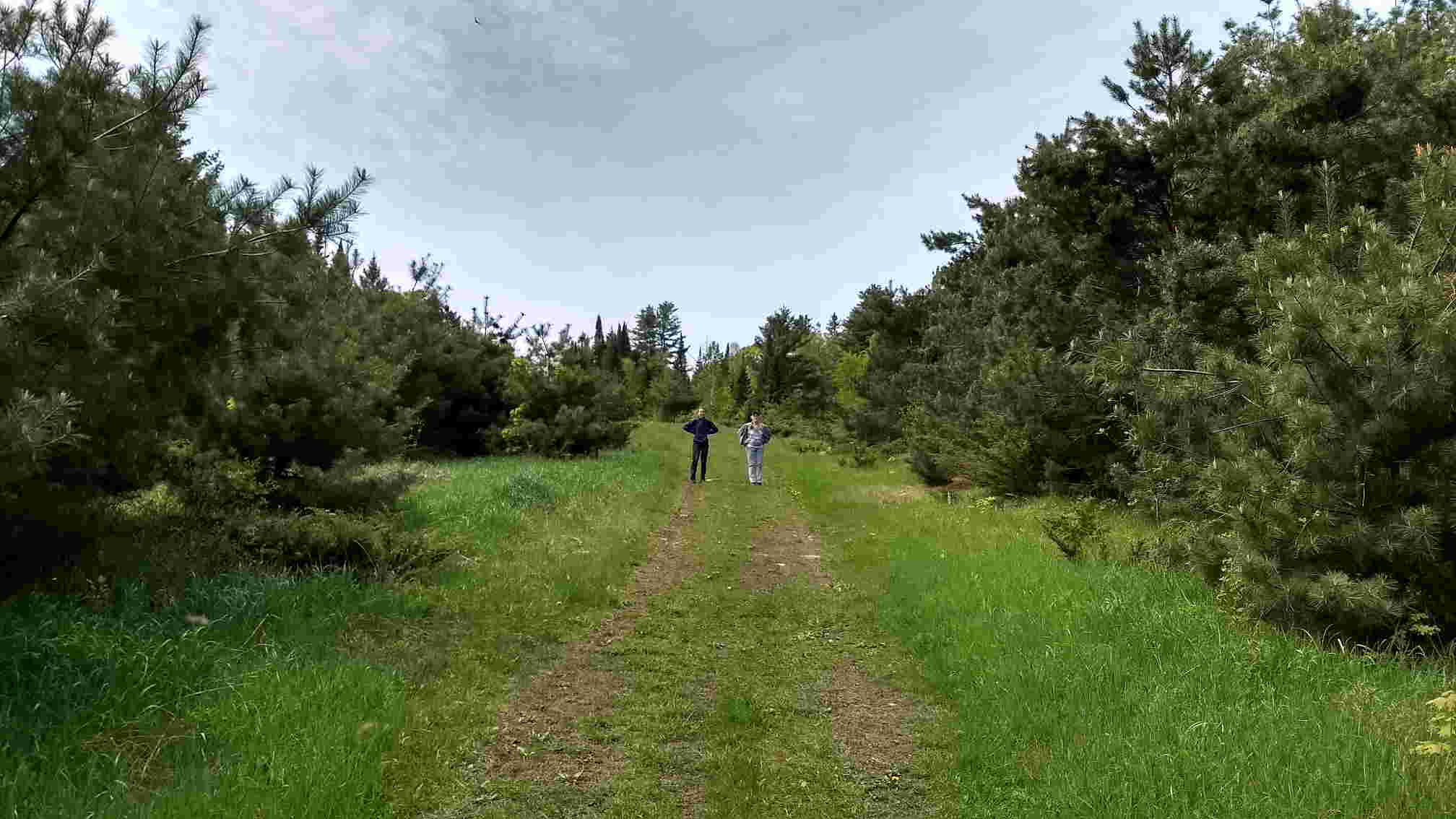 Trail Map
There are currently about 7.5 km of trails, many of which run along the former ski slopes. The trail named Firefly is the easiest way to ascend the hill, and suitable for cross-country skiing and biking.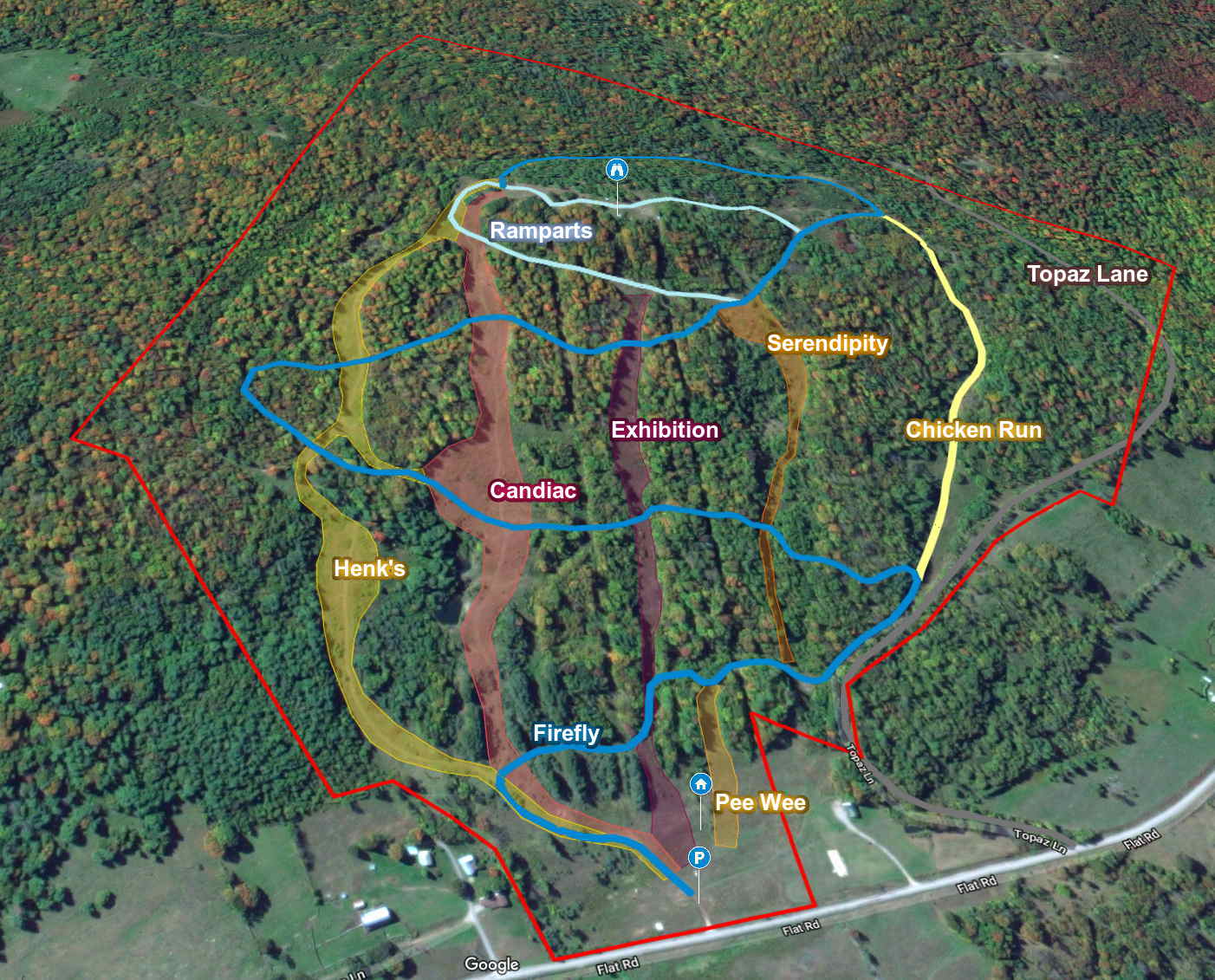 Directions
From Renfrew: take highway 132 west for 25km. In Dacre, turn left and follow Flat road for 3.7km to #851. You can park in the field, near the welcome sign.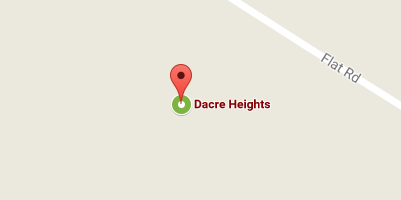 Sponsors
Dacre Heights welcomes sponsorship from local businesses and organizations. We accept financial and in-kind support. Our sponsors are:
Alpine Club of Canada (Ottawa chapter) - trail clearing
Contact us
Got an idea you'd like to share? Want to thank us for allowing public use of the hill? Want to help us make some new trails? We'd love to hear from you!
Email us or call/text 613 322 5246
Warning
This area was once a commercial ski hill, and there are many abandoned pieces of concrete and metal throughout the property that are hazardous for some activities. Always scout your route first!
Avoid the concrete and metal supports (primarily located along the former lift lines and up the middle of Exhibition).
Watch out for old lift cables, electrical cables, and wires that may be partly buried in the ground.
Watch out for saplings and other growth on all of the former ski runs.
Be careful around the small but deep ponds on the right hand side of Candiac run as you descend.
Oh. And watch out for the bugs.
By entering this rural property you are assuming all risks and are responsible for your own safety, in accordance with the Occupiers' Liability Act of Ontario.